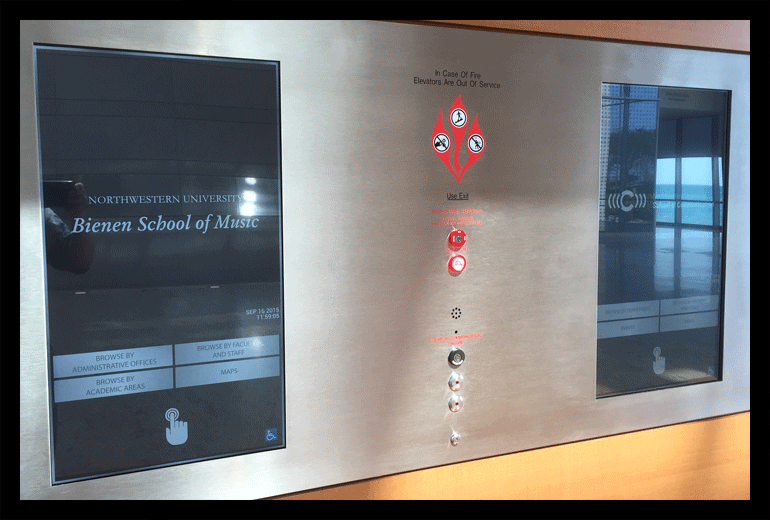 STAINLESS STEEL DIRECTORY PANEL WITH ETCHED GRAPHICS & CUTOUTS FOR ELEVATOR BUTTONS & FIRE DEPT.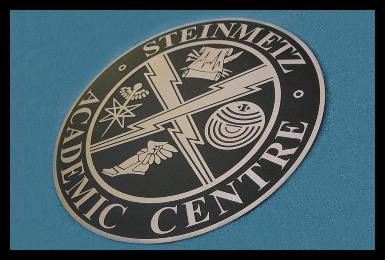 Double-etched zinc plaque with
raised copy & recessed
background; bronze tone finish.
1/2" CLEAR ACRYLIC PLAQUE; ETCHED PHOTOPOLYMER NAMEPLATE & RAISED LETTERS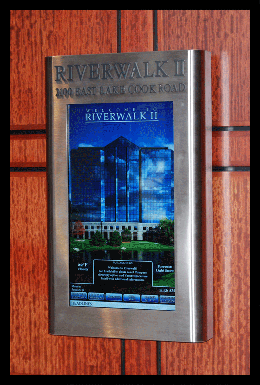 Vertical touchscreen
directory with raised letters.
Etched photopolymer & acrylic plaques with subsurface custom logo.
Removable directional inserts.